New research shows how brands can win travel micro-moments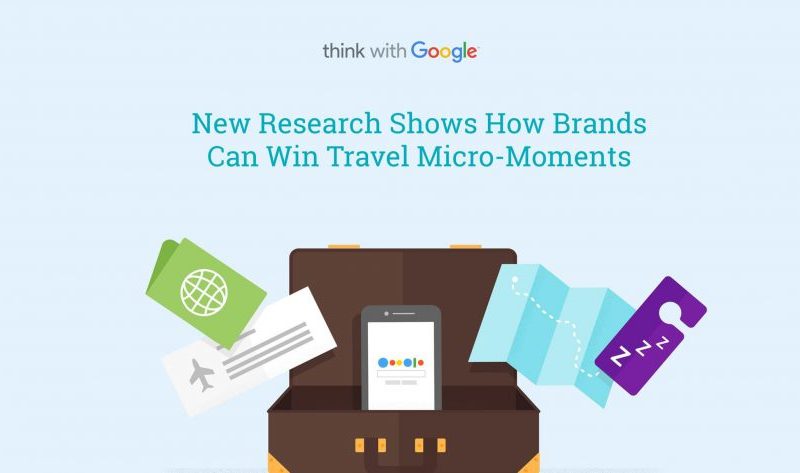 Google partnered with Phocuswright, a leading independent travel research company, to understand consumer attitudes towards travel planning, decision making, and booking. We surveyed adults who planned at least one vacation in the last year including a flight or accommodation. The research revealed key micro-moments that brands can capitalize on in the decision-making process.

Refer: https://www.thinkwithgoogle.com/marketing-resources/micro-moments/travel-research-micro-moments/
Do You Need Any Help?
Our team will always be there to help you when you need a hand to do your work.

Inside Google Marketing: How we think about digital-first planning
Inside Google Marketing: How we think about digital-first planning "Television's reach and scale is unbeatable," says prevailing wisdom in brand advertising. If you're a brand marketer, chances are [...]

DIGITAL TRENDSTRAVEL & TOURISM Travel Industry Digital And Media Trends
TRAVEL INDUSTRY DIGITAL TRENDS 1 in 3 travelers (33%) are planning to spend more on travel in 2016 than they did the previous year. Among those who plan to increase their travel budget, 49% said [...]

Inbound Marketing vs. Outbound Marketing [INFOGRAPHIC]
Thanks to the Internet, marketing has evolved over the years. Consumers no longer rely on billboards and TV spots — a.k.a. outbound marketing — to learn about new products, because the web has empower [...]

We're now a certified partner with Google Hotel Ads.
We're really excited to update you that we're now a certified partner with Google Hotel Ads. This is a great opportunity to showcase your hotel, drive traffic from Google Search Engine to your website [...]

Booking2hotels x Hoteliers.Guru The Channel Manager
Booking2hotels x Hoteliers.Guru The Channel Manager Booking2hotels is now seamlessly integrated with Hoteliers.Guru The Channel Manager. We make it easier and convenient to manage your room inventory [...]

Viagio Hotel PMS & Channel Manager Mobile App
Easily manage and sell your hotel anywhere anytime with our Hotel PMS and Channel Manager Mobile App with one single login. Viagio Hotel PMS and Channel Manager Mobile App is one stop solution [...]